Please register
You are a solar company? Benefit from the full feature set and register for free.
You are looking for a solar system for your home, company or institution? Get an offer!
You are already registered?
You can login here.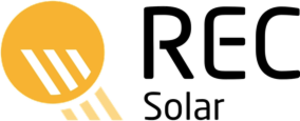 Offer: OFF 16337
Price:
1000 Panels ( 275,0 kW )
20 Panels ( 5,5 kW )
Delivery:
on stock
Germany
on request
Vendor:
(
28
)
93
5 years
3 days
Product characteristics:
Payment terms:
Product details: "REC275PE"
Technical data
275,0 W
no
Manufacturer Warranty
25 years
Asia
Common data
CE IEC 61215 IEC 61701 (Salt & mist corrosion) IEC 62716 (Ammonia corrosion)
Dimensions
1.665 mm
991 mm
38 mm
silver/white
Data Sheet
db_sm_rec_250-275p_60_peak_energy_1665x991x38_90_120_en.pdf
Description
HIGH PERFORMANCE SOLAR PANELS
REC Peak Energy Series panels are the perfect choice for building solar systems that combine long lasting product quality with reliable power output.
REC combines leading standards of design and manufacturing to produce high-performance solar panels with uncompromising quality.
We do not provide any warranty for the correctness, completeness and accuracy of the information.