Please register
You are a solar company? Benefit from the full feature set and register for free.
You are looking for a solar system for your home, company or institution? Get an offer!
You are already registered?
You can login here.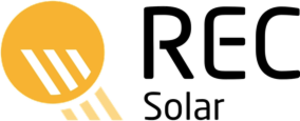 Back
REC290TP2 BLK
by: REC
Offer: OFF 16338
Price:
1000 Panels ( 290,0 kW )
20 Panels ( 5,8 kW )
Delivery:
on stock
Germany
on request
Vendor:
(
28
)
93
5 years
9 hours
Product characteristics:
Payment terms:
Product details: "REC290TP2 BLK"
Technical data
290,0 W
no
Manufacturer Warranty
25 years
Asia
Common data
CE IEC 61215 IEC 61701 (Salt & mist corrosion) IEC 62716 (Ammonia corrosion)
Dimensions
1.675 mm
997 mm
38 mm
silver/white
Data Sheet
db_sm_rec_275-295p_60_twinpeak2_1675x997x38_90_120_en.pdf
Description
PREMIUM SOLAR PANELS WITH SUPERIOR PERFORMANCE
REC TwinPeak 2 Series solar panels feature an innovative design with high panel efficiency and power output, enabling customers to get the most out of the space used for the installation.
Combined with industry-leading product quality and the reliability of a strong and established
European brand, REC TwinPeak 2 panels are ideal for residential and commercial rooftops worldwide.
We do not provide any warranty for the correctness, completeness and accuracy of the information.